Sarasota Web Design

Voted #1 Sarasota Web Company for Website Design in Sarasota, FL
Get a Website That Grows Your Business
Beautiful clean design.
1st page of Google.
Gets you customers.
Expert programmers.
GET OUR PRICING GUIDE
Enter your email address below, and we'll send you our current pricing guide immediately.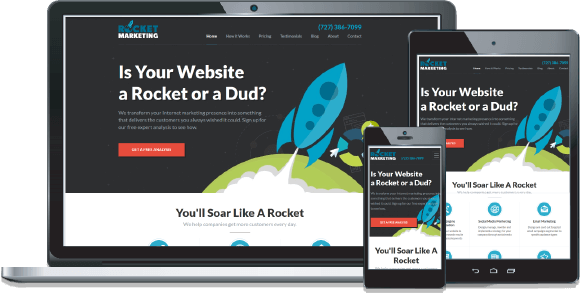 For over +23 years we've helped businesses in Sarasota dominate their industry
+23 Years Providing Web Design
Custom Design
With our Sarasota web design services we will design you a beautiful custom website build just for business. We also include animation and some custom graphics.
Mobile Friendly
Every website we develop is mobile-friendly and will automatically adjust to look good on all devices. This including phones, tablets, laptops, and desktop computers.
Search Optimized (SEO)
Every site we develop includes SEO (search engine optimization), so that your website will have a better chance of ranking in Google and other major search engines.
Web Hosting
Our web hosting is fast, secure, and reliable. Or you can keep your hosting provider and just have us design your site.
Website Maintenance
We provide a number of website maintenance solutions. Including monthly and one-off options to fit your needs.
Custom Images & Videos
With all sites we build, we can provide copyright free images and videos. We can also use and enhance images and videos you have (or a combination of both).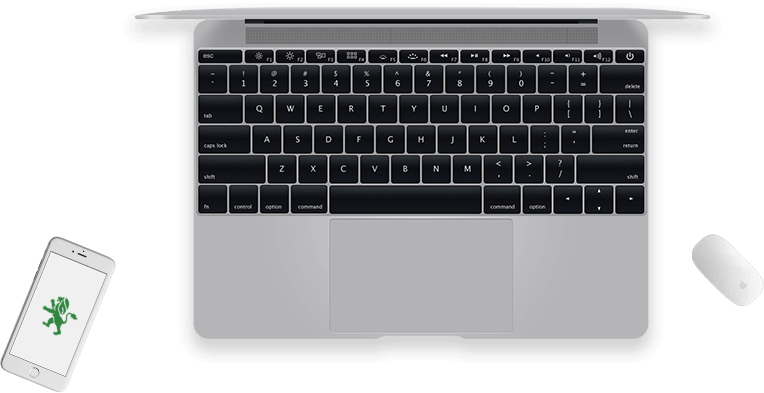 Top Web Design Company that's Built Hundreds of Sites in Sarasota, Florida
Websites That Actually Work
Since 1998 we've been building business websites that work. When building websites, we focus on making the site look good and ensuring that it's going to capture leads and turn them into customers.
As web designers, we've worked with businesses of every size. That includes Fortune 500 companies, several celebrities, and even many mom and pop shops right here in Sarasota, FL.
Unlike most web design companies, we do all of our work in-house. That means we're not middlemen, and you're working directly with the people designing and developing your site.
If you need a brand new website for your business or some specific changes to your current site, our Sarasota website design team has got you covered!
Several samples of our recent web design work can be found below
Website Design Portfolio Samples
Here are just a few of the many reasons to choose us as your Sarasota web designer.
Why Us For Sarasota Web Design
+23 Years Experience
For over +32 years, we've been providing website design and development services. Over those years, we've worked on over +100 sites, including almost every type of industry and business. In fact, many website designers in Sarasota and beyond contact us for advice, consulting, or to have us work on their projects.
Fast Turnaround
We're fast at what we do. In fact, many projects complete in about half the time it takes other agencies to do the same work. For example, small websites might take other companies 6-8 weeks to complete, when on average that takes us about 1-2 weeks.
Experts
With over 23 years of experience, we've become some of the leading experts in website development. In fact, many web agencies contact us to outsource their most difficult projects since they lack the skills to complete them. No matter the size of your project (big or small), we've got the team to tackle it.
Results Oriented
Our goal is more than just to make your website look good. We're also focused on what that means for your ROI and making sure the website will bring you customers or achieve your other goals (marketing). With our years of real-world experience and testing, we know exactly where things should be placed on your site to attract users and capture leads.
We're Local
As a local, we are always only a phone call or drive away! On top of that, we understand the nuances and local environment in Sarasota. Plus, being a Sarasota local connecting with us is much easier. Whether it be over the phone or if you want to meet in person. With us you're going to get local one-on-one service and all the experience and management of a big company.
In-House Staff
Unfortunately, many Sarasota web designers outsource their work to others. We do NOT do that! All of our staff is in-house. You're working directly with the team and people who are working on your project. Which increase turnaround time, your project gets done, there is no communication lag or misunderstanding, and we're here if you need anything after your project is completed.
Voted #1 web design company
Voted Top Creative Web Design & Marketing Agency
We've been voted by Expertise.com as one of the top web design agencies – "website designer". Expertise.com reviewed over 22 website design and marketing companies. We ranked as one of the best companies. So if you're looking for creative web development experts that will work with you one-on-one to produce precisely the custom website you're looking for and the marketing you need, then we're your Sarasota web team!
Other areas we can help with besides custom web design are: organic SEO (search engine optimization), graphic design, marketing, consultation, mobile apps, hosting, web app development, social media marketing, email marketing, e-commerce development, web business review, website directory listing marketing, Internet marketing, management of cookies, web visit analysis, accessibility review, pay per click, landing page optimization, and more. If there's a service you're interested in that we haven't listed here, please submit a custom quote to find out if we offer it.
Other services that we offer
Other Services We Offer… Search Engine Optimization, Google Ads, and More
We're more then just a web design company! We offer a number of other digital marketing related services to the Sarasota area. Some of which are listed below. If you don't find the marketing or design service you're looking for listed below. Then feel free to reach out to us to inquire about that service. If you're looking for custom design services, such as logo design, we do offer a number of design related services and would be happy to help you. Think of us as your Sarasota experts ready to help with anything you need!
SEO
Search engine optimization – We work to improve you rankings in Google search.
Google Ads
We create and optimize ads for Google search. Including building out landing pages that increase conversions.
Facebook Ads
We have special approval as a Facebook developer to integrate our software into the backend of Facebook to increase conversions.
Email Marketing
We create an effective email marketing campaign and run that through our own email software. As well we can help you aquire an email list.
Social Media Marketing
We create posts and a strategy to send our on various social media platforms. As well as match your website design to your social media page(s).
Reputation Management
We can help you increase your positive reputation online. As well as diminish and remove negative marks.
Hear what our clients say about our work
What Our Clients Have to Say
"Your integrity and willingness to work with me…was far above other web design companies I spoke with."
"Sean is an expert's expert in the area of web design and online technology. He swims like a fish in water through even the most hard-core technology situations. However his biggest asset is that he is also a business owner with real-world experience and success so his solutions and services are geared toward RESULTS."
"Quality of work was great, better than expected. Very easy communication. Highly recommended!!"
Commonly asked questions about web design & digital marketing.
Common Questions – FAQS