Tampa Web Design & Development
Get a Website That Grows Your Business
Beautiful clean design.
1st page of Google.
Gets you customers.
Expert programmers.
GET OUR PRICING GUIDE
Enter your email address below, and we'll send you our current pricing guide immediately.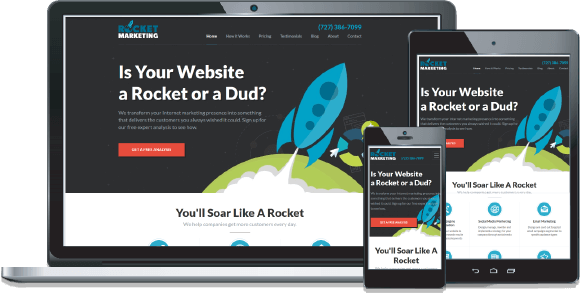 We've Helped Business in Tampa Dominate Their Markets for over 23 Years
Providing Tampa Web Services +23 Years
Custom Design
We can create a beautiful custom design or customize a template that fits your business perfectly, including animation.
Fully Responsive
Our designs are mobile friendly and automatically adjust so that they look good on all devices. Including phones, tablets, laptops, and desktop computers.
Search Engine Friendly
We optimize your website so that it has a better chance of showing up in search results on Google and other major search engines.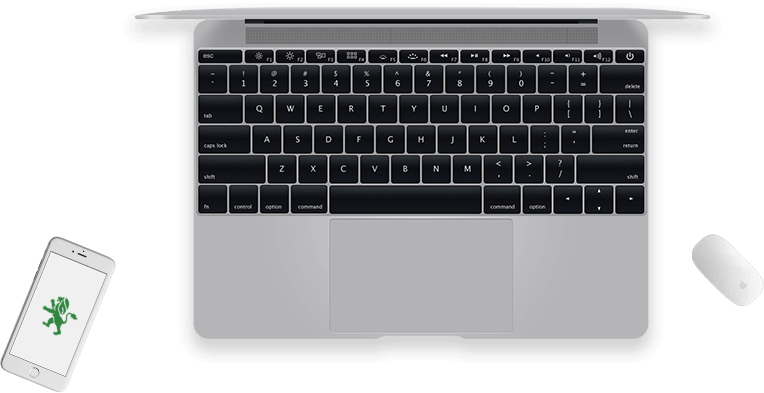 We've Built Hundreds of Websites in Tampa Bay & Across the US
Websites That Actually Work
Since 1998 we've been building business websites that work. Our focus from the beginning has been to work our clients to provide websites that not only look good but are also optimized to capture potential leads and turn them into customers.
We've worked with all sizes of business. Including Fortune 500 companies, several celebrities, and even your mom and pop shops right here in Tampa.
We are one of the few Tampa website development companies that produce all of our work in-house, which means we are not middlemen, you're working directly with the people designing and developing your website.
Below are some samples of our recent work
Portfolio Samples
Hear what our clients say about our work
What Our Clients Have to Say
"Your integrity and willingness to work with me…was far above other web design companies I spoke with."
"Sean is an expert's expert in the area of web design and online technology. He swims like a fish in water through even the most hard-core technology situations. However his biggest asset is that he is also a business owner with real-world experience and success so his solutions and services are geared toward RESULTS."
"Quality of work was great, better than expected. Very easy communication. Highly recommended!!"
Commonly asked questions about web design.
FAQS About Web Design
How many pages should I have?
For a typical website you should have at least 5 web pages. We'd suggest that as a starting point.
From there, depending on your industry as well as what services or products you offer, it can be critical to have other pages. A typical site will have at least a homepage, services/products, about, contact, and a privacy policy page.
Next it again depends on your industry and how many services and products your business offers. Another factor is how large is your team or staff? If your company has executives or a similar staffing structure, then a separate page is recommended just for your team.
Additionally, if you plan to be selling products or services from your website (such as an ecommerce store), then you'll need both shopping cart and checkout pages as well as product pages.
We can help!… Contact us for a free quote, and we can have one of our Tampa experts help you determine how many pages your website should have.
What web pages should I have on my site?
As a general rule of thumb, we suggest you at least have these pages: homepage, services/products, about, contact, and a privacy policy page. In addition to that, every industry and business is unique so there may be other critical pages that we'd suggest on a case by case basis.
For example, if you have a hand full of products or services that you offer, we may suggest a dedicated web page for each of your services or products. Additionally, if you have a large team or staff, in most cases, we'd suggest having a team members page, as well as a mission statement, etc.
And of course, if you're planning on selling products from your website, then you're going to also need shopping cart and checkout pages.
If you're still not sure, one of our expert Tampa web designers can help you understand what pages you should have.
We can help!… Contact us today for a free quote, and one of our Tampa experts will help lay out exactly the pages your site should have.
What content should I have on my site?
Content depends very heavily on what type of industry or business you have. Once one of our Tampa experts get familiar with your company we lay out exactly what content should go on every page. It probably goes without saying but web design can be tricky to both display the right content and make it look good. That's where our over 23+ years of expertise can help.
Contact us today for a free quote
to find out more details.
Do you write content/text?
Yes, we can write content for your site. Although, typically most clients provide us with written content. Or we are also able to take content from an existing website and provide some touch-ups as needed. If you do need us to write some original content, we do have copywriters that can craft something to fit your exact needs. And we'll do all the heavy lifting of turning the content into HTML code.
Contact us for a free quote
to get pricing and more details.
Do you provide web development for ecommerce (shopping cart) sites?
Yes, we provide web development for ecommerce and shopping cart sites. In fact, we have a team of Tampa experts who have extensively knowledge in building shopping carts and ecommerce stores.
Contact us for a free quote
to find out more details.
Do you provide images with web design?
Yes, images can be provide as needed. We have access to a wide variety of unique stock images, and the ability to provide custom photos taken just for your site and custom graphics our designers create just for you. We can also use images you provide and or a combination of both. As well, we can provide custom graphic design as part the website design we're doing for you or as a one off project. Lastly, you can be reset assured that we take special care that any graphic or image we choose for your project will match your brand.
Contact us for a free quote
to find out more details about the images and graphics we can provide for your site.
Is my website design going to be mobile friendly?
Yes, every websites we build are mobile friendly. To ensure all sites we build are mobile friendly, we put them through a rigorously checklist of tests (everything from the graphics to the layout). In addition, we run each website through Google's Mobile-Friendly Test tool. Also depending on your web design needs, we have the ability to develop a separate mobile website. 
Contact us for a free quote
 to find out more details about getting a mobile friendly site.
What programming languages do you use for web development?
Our team has developed sites in almost all programming language that are available for the web. Some of which include:
HTML
PHP
ASP
ASP.net
Phython
Java
JavaScript
CSS
MySQL
Go
Ruby
Dart
And more…
Additionally, we work with many types of frameworks such as:
WordPress
Drupal
Joomla
Magento
WooCommerce
Wix
BigCommerce
Shopify
Django
Ruby on Rails
Laravel
Spring
Angular
React
And more…
If you need development in another programming language or framework than listed above, changes are one of our experts are experienced with it. Contact us for a free quote to find out more details.
Does your company provide website maintenance?
Yes, we do offer website maintenance. Depending on your site's size and it's needs we offer many solutions for website maintenance, including a monthly option. Even if we're not the one who did your website design, we can still over you website maintenance services. 
Contact us for a free quote
 to find out more details.
Does your company provide web hosting with web development?
Yes, we do provide web hosting. Our client's sites get hosted on custom build servers and software set up specially to improve website load time. In addition to that, our hosting also includes nightly backups, protection against hackers, spam, and 24/7 monitoring. As well as our famous "website insurance" where we'll rebuild your website for free should you ever accidentally delete something or have it hacked. For our clients with WordPress web development our platform can not only speed up their website but we also take care of keeping their plugins up-to-date without breaking their site.
Do you work with companies located outside Tampa web design?
Yes, of course! Whether your in or around Tampa Bay or even outside the great state of Florida, we can provide you with our outstanding services. We work with clients all over the US and globe. Whether you need a web designer or digital marketer, we can help! 
Contact us for a free quote
 to find out more details.
Do you provide SEO and digital marketing?
Yes, we do! Besides Tampa web design, we provide SEO and many other digital marketing services.
Some of those services include email marketing, social media marketing, Facebook ads, Google Adwords, reputation management, and more.
Our SEO services include both consulting and a monthly campaign option. We target 5 key areas with SEO. We focus on keyword research, competitive analysis, on-page SEO factors, off-page SEO factors, and link building. Additionally, we ensure everything is transparent by providing you with weekly reports.
We're not just good web designers… We're also experts at SEO and digital marketing! So if you're looking for an agency that does just website design Tampa FL, or if you're looking for an FL agency that can help you with everything, we've got your back! Contact us for a free quote to find out more details.
Do you provide app development?
Yes, we provide app development! We can develop apps for the Apple App Store and Google Play Store. We also do custom web app development for apps that only live in the web browser. So no matter what solution you're looking for with app development, we've got you covered!
Contact us for a free quote
to find out more details.