Tampa Web Design & Tampa Website Design
Get a Website That Grows Your Business
Beautiful clean design.
1st page of Google.
Gets you customers.
Expert programmers.
GET OUR PRICING GUIDE
Enter your email address below, and we'll send you our current pricing guide immediately.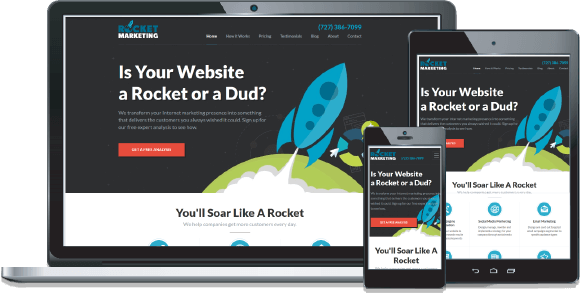 We've Helped Business in Tampa Dominate Their Markets for over 25 Years
Providing Tampa Web Services +25 Years
Custom Design
We can create a beautiful custom design or customize a template that fits your business perfectly, including animation.
Fully Responsive
Our designs are mobile friendly and automatically adjust so that they look good on all devices. Including phones, tablets, laptops, and desktop computers.
Search Engine Friendly
We optimize your website so that it has a better chance of showing up in search results on Google and other major search engines.
Web Hosting
Our web hosting is fast, secure, and reliable. We've designed our hosting specifically to make websites load faster and be more secure. You can also use another hosting company and we'll only build your site.
Website Maintenance
We offer a range of maintenance services so we can fit your exact needs. This ranges from monthly options to one-time custom requests for a list of items. Whatever your needs might be, we can help.
Custom Images & Videos
As part of our graphic design process, we provide free images and videos. If you have your own, no problem…. We can also do touch-ups on those if needed. Or a combination of stock images plus yours.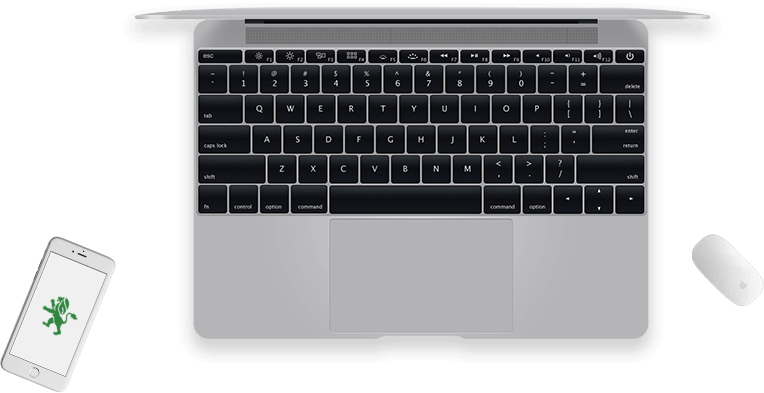 We've Built Hundreds of Websites in Tampa Bay & Across the US
Websites That Actually Work
Since 1998 we've been building business websites that work. Our focus from the beginning has been to work our clients to provide websites that not only look good but are also optimized to capture potential leads and turn them into customers.
We've worked with all sizes of business. Including Fortune 500 companies, several celebrities, and even your mom and pop shops right here in Tampa.
We are one of the few Tampa web design companies that produce all of our work in-house, which means we are not middlemen, you're working directly with the people designing and developing your website.
Below are some samples of our recent work
Portfolio Samples
Top reasons to choose us for Tampa website design
Why Work with Us for Custom Web Design
+25 Years Experience
We have over +25 years of experience doing website design and marketing. We have both the experience and expertise to handle almost any job. We've also worked with most industries and businesses. And because of our high skill level, many local web design agencies reach out to us for advice or to work their client's project.
Fast Turnaround
We have systems and processes in place to make working with us more efficient and get you a faster turnaround time. We finish most project in about 1/2 the time other Tampa Bay web development agencies. For example, an average web designing project would take about 6-8 weeks to finish for other companies, but for us about 2-3 weeks.
Experts
One of the many things that makes us a premier tampa web agency is our high level of skill and expertise. Our Tampa Bay based programmers and designers have a plethora of experience and training. Because of that, many local web development companies outsource their toughest projects to us since they lack the skill.
Results Oriented
We focus on getting you results AND making your site look good. This is a vast difference between us and most web design agencies. They tend to only focus on looks. We focus on both the looks and ROI. We apply our +25 years of experience testing, designing, marketing, and launching websites to get you a proven return and ROI.
We're Local
In Tampa Bay we pride ourselves on using local companies. And we're no different. Since we're local we're only a quick call or a short drive away. As a local Tampa company it's easy to reach us, and we're available for in-person meetings. We understand the culture and vibe, which translates into better a better functioning website for you, in addition to supporting our local community.
In-House Staff
All of our staff work in-house. It may come as a surprisingly, but a large portion of the web design industry outsources most of their projects. We don't do that! You'll benefit from communicate directly with our Team team working on your website. And know be able to reach out for changes and help with the exact staff member on our web design Team who developed your website.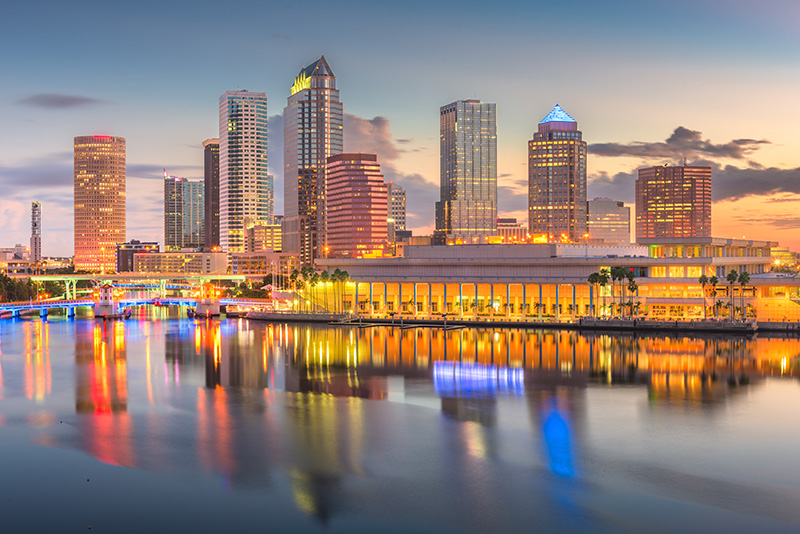 Digital Marketing & Other Creative Services We Offer
Digital Marketing That Works!
We're more than just a custom web design firm. We're also experts at digital marketing. In addition to web design, we excel at SEO, pay-per-click, Facebook ads, social media, and other Internet marketing.
We have a different marketing approach. We utilize a more holistic model which incorporates the use of your website or web funnels to drive the leads on a journey to get them more engage and more likely to buy from you.
Our intuitive method works for both an existing website and a new one. It also doesn't matter if your company services the Tampa area or you have a national customer base.
Some of types of Internet marketing we provide includes SEO, Facebook Ads, Google Adwords, social media marketing, email marketing, website content marketing, and more.
Hear what our clients say about our work
What Our Clients Have to Say
"Your integrity and willingness to work with me…was far above other web design companies I spoke with."
"Sean is an expert's expert in the area of web design and online technology. He swims like a fish in water through even the most hard-core technology situations. However his biggest asset is that he is also a business owner with real-world experience and success so his solutions and services are geared toward RESULTS."
"Quality of work was great, better than expected. Very easy communication. Highly recommended!!"
Commonly asked questions about web design.
FAQS About Web Design