[ozun_slider slider_anim="right" slider_disable_navy="true" slider_slides="%5B%7B%22bg_image%22%3A%221962%22%2C%22overlay%22%3A%22area-bg_grad-3%22%2C%22primary_title%22%3A%22%20Get%20a%20Website%20That%20Grows%20Your%20Business%22%2C%22secondary_title%22%3A%22%3Ch1%3ESt%20Pete%20Web%20Design%20%26%20Development%3C%2Fh1%3E%22%2C%22description%22%3A%22%3Ci%20class%3D%5C%22fa%20fa-check-square-o%5C%22%3E%3C%2Fi%3E%20Beautiful%20clean%20design.%3Cspan%20class%3D%5C%22slider_point%5C%22%3E%3Ci%20class%3D%5C%22fa%20fa-check-square-o%5C%22%3E%3C%2Fi%3E%201st%20page%20of%20Google.%3C%2Fspan%3E%3Cspan%20class%3D%5C%22slider_point%5C%22%3E%3Ci%20class%3D%5C%22fa%20fa-check-square-o%5C%22%3E%3C%2Fi%3E%20Gets%20you%20customers.%3C%2Fspan%3E%3Cspan%20class%3D%5C%22slider_point%5C%22%3E%3Ci%20class%3D%5C%22fa%20fa-check-square-o%5C%22%3E%3C%2Fi%3E%20Expert%20programmers.%3C%2Fspan%3E%5Cn%3Cdiv%20class%3D%5C%22lp_slider_form%5C%22%3E%3Ch3%3E%3Cspan%20class%3D%5C%22bounce%5C%22%3E%3Ci%20class%3D%5C%22fa%20fa-arrow-circle-o-down%5C%22%20aria-hidden%3D%5C%22true%5C%22%3E%3C%2Fi%3E%3C%2Fspan%3E%20GET%20OUR%20PRICING%20GUIDE%3C%2Fh3%3EEnter%20your%20email%20address%20below%2C%20and%20we'll%20send%20you%20our%20current%20pricing%20guide%20immediately.%5Bwpforms%20id%3D%5C%222354%5C%22%20title%3D%5C%22false%5C%22%20description%3D%5C%22false%5C%22%5D%3C%2Fdiv%3E%3Cdiv%20class%3D%5C%22lp_slider_img%5C%22%3E%3Cimg%20src%3D%5C%22%2Fwp-content%2Fuploads%2F2018%2F05%2Fscreen-shots-v2.png%5C%22%20alt%3D%5C%22%5C%22%3E%3C%2Fdiv%3E%22%2C%22button_1%22%3A%22%7C%7C%7C%22%2C%22button_2%22%3A%22%7C%7C%7C%22%7D%5D"]
[ozun_heading subtitle="true" title="true" separator="true" subtitle_text="We've Helped Business in Tampa Dominate Their Markets for over 22 Years" title_text="Helping Businesses For Over 22 Years"]
[ozun_service animation="fadeInUp" delay="100″ ozunicons="flaticon-printed-paper" title="Custom Design" text="We can create a beautiful custom design or customize a template that fits your business perfectly, including animation." link="url:%23|title:Service%20Link||"]
[ozun_service animation="fadeInUp" delay="400″ ozunicons="flaticon-computer" title="Fully Responsive" text="Our designs are mobile-friendly and automatically adjust so that they look good on all devices. Including phones, tablets, laptops, and desktop computers." link="url:%23|title:Service%20Link||"]
[ozun_service animation="fadeInUp" delay="700″ ozunicons="icon_search" title="Search Engine Friendly" text="We optimize your website so that it has a better chance of showing up in search results on Google and other major search engines." link="url:%23|title:Service%20Link||"]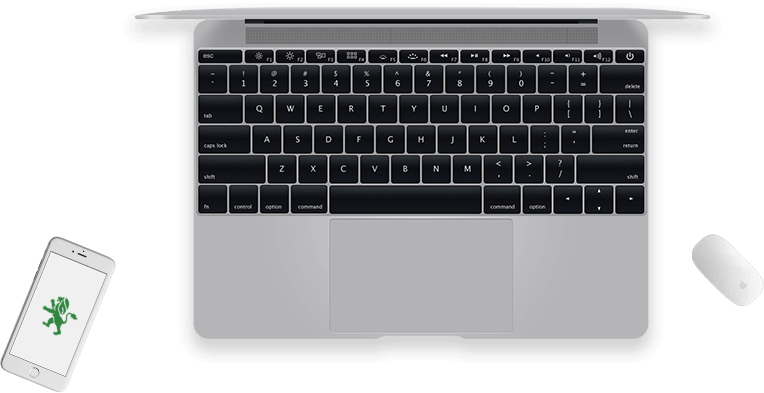 [ozun_keypoints points="%5B%7B%22label%22%3A%22Who%20We%20Are%22%2C%22title%22%3A%22We've%20Built%20Hundreds%20of%20Websites%20in%20Tampa%20Bay%20%26%20Across%20the%20Globe%22%2C%22subtitle%22%3A%22Websites%20That%20Actually%20Work%22%2C%22description%22%3A%22Since%201998%20we've%20been%20building%20business%20websites%20that%20work.%20Our%20focus%20from%20the%20beginning%20has%20been%20to%20provide%20our%20clients%20with%20websites%20that%20not%20only%20look%20good%20but%20are%20also%20optimized%20to%20capture%20potential%20leads%20and%20turn%20those%20leads%20into%20customers.%3Cbr%3E%3Cbr%3EWe've%20worked%20with%20businesses%20of%20all%20sizes%2C%20including%20a%20few%20Fortune%20500%20companies%2C%20several%20celebrities%2C%20and%20even%20your%20mom-and-pop%20shops.%3Cbr%3E%3Cbr%3EWe%20are%20one%20of%20the%20few%20St%20Pete%20website%20development%20companies%20that%20produce%20all%20of%20our%20work%20in-house%2C%20which%20means%20we%20are%20not%20middlemen%2C%20you're%20working%20directly%20with%20the%20people%20designing%20and%20developing%20your%20website.%22%2C%22button%22%3A%22%7C%7C%7C%22%7D%5D"]
[ozun_portfolio order="ASC" title="Portfolio Samples" subtitle="Below are some samples of our recent work" link="|title:View%20all%20Projects||" limit="3″]
[ozun_heading title_type="ui-title-block-3″ title_color="color-white" title="true" title_text="Get a Website That Grows Your Business"][ozun_button type="btn-default btn-w" style="btn-round" position="pull-center" link="url:%23request_quote|title:Request%20a%20Free%20Quote||"]
[ozun_heading subtitle="true" title="true" separator="true" shuffle="true" disable_shuffle="true" subtitle_text="Hear what our clients say about our work" title_text="What Our Clients Have To Say"]
Your integrity and willingness to work with me…was far above other web design companies I spoke with.
Rob Lowery
CEO, Creative Force227 Inc
Sean is an expert's expert in the area of web design and online technology. He swims like a fish in water through even the most hard-core technology situations. However his biggest asset is that he is also a business owner with real-world experience and success so his solutions and services are geared toward RESULTS.
John Nesbit
CEO, The Customer Factory
Quality of work was great, better than expected. Very easy communication. Highly recommended!!
Ryan Gledhill
CEO, Hobble Creek Trading